Phuket ad agency for your local ad campaign
If you have lived or even done any media planning for Phuket, you'll eventually find out through your Phuket ad agency that ad space is not as easy as say, a developed city like Bangkok. Phuket does have a decent share of billboards on major roads throughout the island but still developing more over time.
Patong does have a nice poster network which we will explain below.
But first, why Phuket for advertising? Aside from Phuket Intl Airport, Patong beach is a magnet for tourists from all over the world. Travelers, backpackers, shoppers etc. It's usually chosen first over Kamala beach, Surin or Kata due to Patongs wide range of hotels, fun and games at the beach and the nightlife party and sleaze you can handle. Patong also has the Jung Ceylon shopping mall with fancy restaurants and wide ranging stores simply making Patong a nice go to spot for almost anything.
Sovereign Ad is offering a network of backlit panels which is placed near the beach and the Ceylon mall vicinity.
The blue and red circles are the spots of these lightboxes.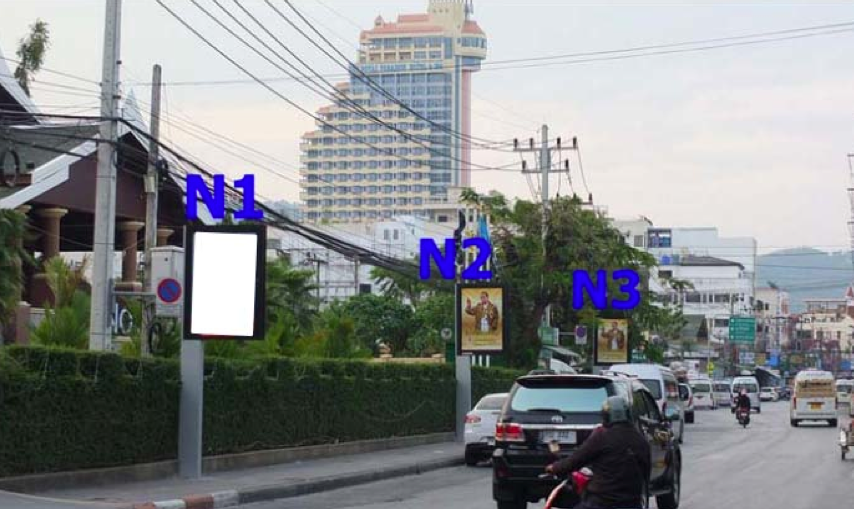 The standing promotion is 4 panels (hence, 8 faces) for 3 months' term; 720,000Baht. Production is FREE, and NO VAT!
Sovereign Ad is your Phuket advertising agency so click to send us your RFP for what you plan to advertise on the island.
Some other media we offer is the airport, street side billboards, DOOH/ digital outdoor and other guerrilla advertising.