Japan outdoor ad agency services- Japan wide media sourcing – One stop shop Ad agency.
Tokyo Shibuya billboard advertising company planning in specialized OOH spaces at THE intersection in Japan.
Send us your request for Proposal (RFP) to start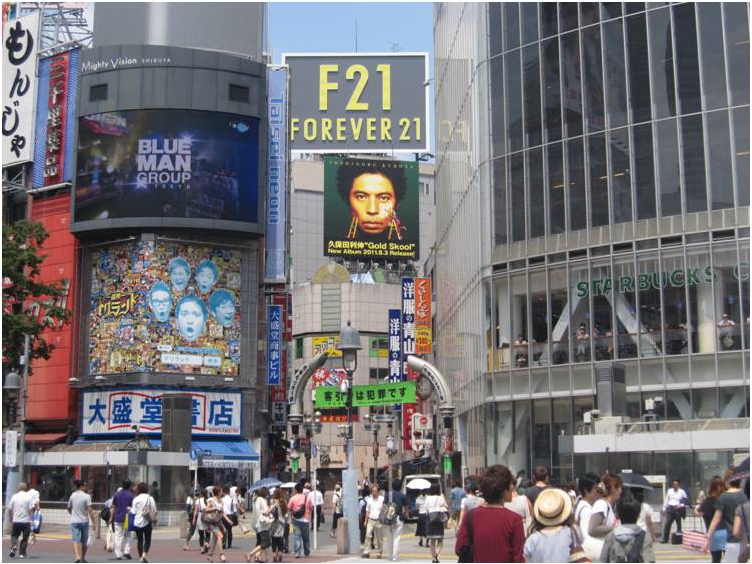 Tokyo Shibuya billboard advertising company– planning and buying provided with wide reaching options at the intersection as well as Japan and other Asia major markets. A media planner and buyer specialist for Japan since 2007. If you have a multi city Japan OOH request, send us the whole brief.
TEL +81-506-8673-553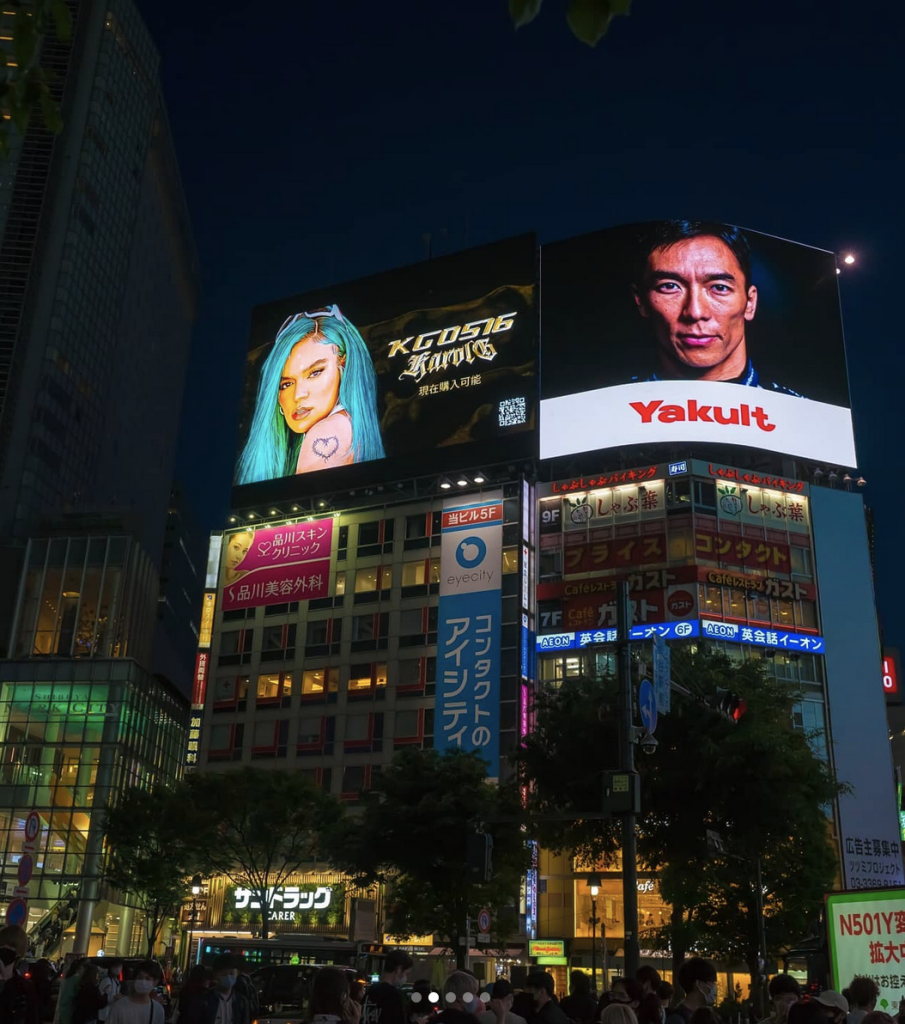 Japan Media Coverage:
Tokyo Shibuya billboard advertising + other media formats:
Out of home / OOH
Billboards
Wall
Rooftop static
Rooftop neon
NE´X Narita Express train from airport to city
Train wrapping
KIX Kansai airport express train- The Nankai Express + Namba station
Digital out of home DOOH
All Japan airports – Narita – Haneda – Kansai – Chubu – Hokkaido – Kobe – Chitose –
Mall
Taxi cab
Train station
In Train ad spaces
Bullet train and Shinkansen stations
Hotspots– Shibuya crossing, Dotonbori, Kyoto Kawaramchi, Shinjuku, Harajuku, Ikebukuro, nightlife, Tokyo CBD-Otemachi, Tokyo station, Ginza, Omotesando hills and Aoyama fashion zones
Magazines
Professional ad design advice for max impact
Newspapers
TV and cable channels nationwide
Other media – Inquire
Tokyo Shibuya billboard advertising+nationwide+all OOH formats:
The Sovereign agency super reach:
Japan outdoor ad agency reach whether you are a local agency or a brand seeking OOH planning services in Japan and the region, our company brings 16 years of expertise to the table. When you think regional media planning professionals- you think Sovereign Ad! We offer a comprehensive solution, allowing you to consolidate your advertising needs under one roof with a single brief. This streamlined approach eliminates the complexities of engaging with multiple local agents who may have limited English proficiency and regional connections. As your billboard ad agency in Japan, we are readily available to provide you with a wide range of advertising choices.
Our company offers an extensive selection of advertising spaces throughout Japan, including OOH, indoor, transit, airport, and digital formats. We meticulously plan your media buy, incorporating various formats such as billboards, wall displays, kiosks, digital signage, as well as advertising opportunities at major airports like Narita, Haneda; Kansai and Chubu. Additionally, we cover metro subway lines, shopping malls, taxi ads, and prominent central business districts (CBD) such as Tokyo Station, Marunouchi, Otemachi, Dotonbori, Shinjuku, Ikebukuro, and Ginza areas. Notably, we have a strong presence at the iconic Shibuya Crossing, featuring numerous digital signs alongside static billboards and some unique rooftop placements. Our expertise extends to providing nationwide coverage and more.
While our specialization lies in out-of-home advertising, we also offer print and TV advertising solutions. Our team comprises native English speakers with extensive international advertising business experience in Japan and the region, ensuring effective and seamless communication. To facilitate local payments, we provide various payment options through major international currency exchange facilities in your preferred local currency. Call us on Skype:
---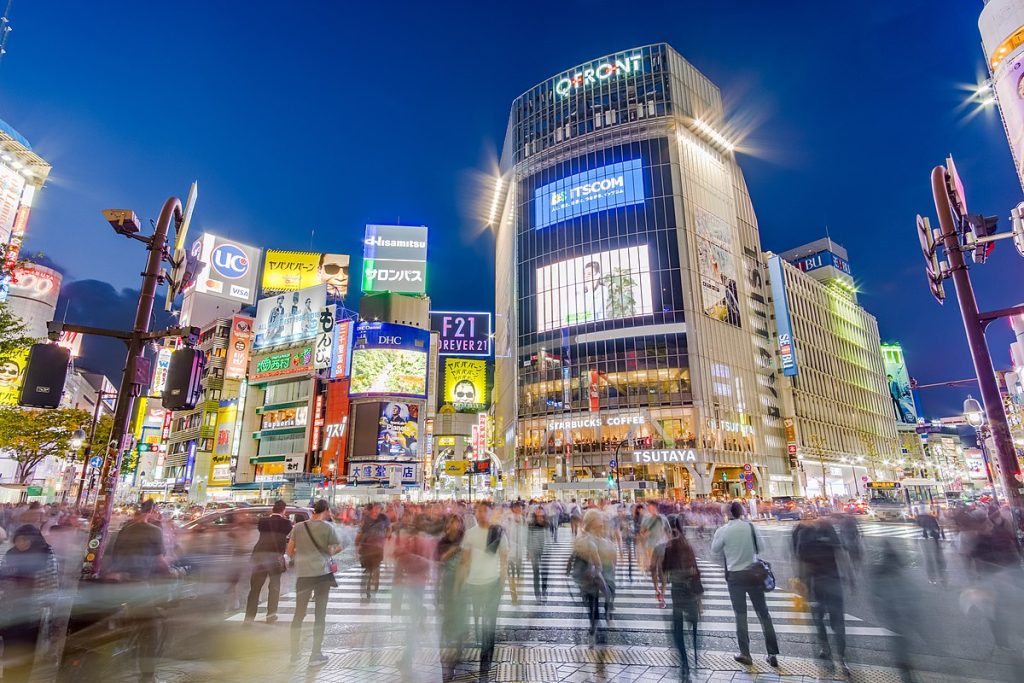 Advertising at Tokyo Shibuya Crossing: Harnessing the Power of a Global Icon
I. Introduction
Tokyo Shibuya Crossing is an iconic location that has become synonymous with the vibrant energy of Japan's capital city. With its massive pedestrian traffic and mesmerizing city lights, it has emerged as a prime advertising hotspot. Brands and advertisers worldwide have recognized the potential this bustling intersection offers. In this write up, we will explore the top five benefits of advertising at Tokyo Shibuya Crossing.
II. Unparalleled Foot Traffic
The sheer volume of foot traffic at Tokyo Shibuya Crossing is mind-boggling. As one of the busiest pedestrian crossings globally, it attracts millions of people daily, including locals, tourists, and commuters. For brands seeking exposure to diverse demographics, advertising here provides unparalleled opportunities to showcase their products or services to a vast audience. The constant influx of pedestrians guarantees an impressive level of brand visibility, significantly enhancing brand recognition and recall.
III. Global Exposure
Shibuya Crossing's fame extends far beyond Japan's borders. Tourists from around the world flock to this iconic site, making it a globally recognized landmark. By advertising at Shibuya Crossing, brands can tap into this international exposure, reaching potential customers from various countries. The visual impact of advertising campaigns here can resonate across social media platforms, generating organic buzz and word-of-mouth marketing that spreads across continents.
IV. Captivating Digital Billboards
One of the key attractions of advertising at Tokyo Shibuya Crossing is the availability of captivating digital billboards. These state-of-the-art screens and 3D display high-quality content that stands out amid the city's dazzling lights. Brands can leverage these dynamic displays to create immersive and engaging advertisements that capture the attention of passersby. The combination of cutting-edge technology and strategic ad placement ensures maximum impact and leaves a lasting impression on the audience.
V. Trendsetting Environment
Shibuya Crossing has long been a trendsetting hub, influencing fashion, entertainment, and culture. By associating their brand with this innovative environment, advertisers can enhance their brand's image and align themselves with modernity and progress. This association can be particularly beneficial for brands targeting younger, tech-savvy audiences who are drawn to the latest trends and innovations.
VI. Emotional Connection
Advertising at Tokyo Shibuya Crossing allows brands to foster an emotional connection with the audience. As a place filled with memories, experiences, and aspirations for many, the advertising messages become intertwined with personal moments in people's lives. By crafting meaningful and relatable advertisements, brands can create lasting emotional bonds with consumers, leading to brand loyalty and increased customer retention.
VII. Conclusion
Advertising at Tokyo Shibuya Crossing offers a multitude of advantages for brands and advertisers seeking global exposure and heightened visibility. With its unparalleled foot traffic, global recognition, captivating digital billboards, trendsetting environment, and potential for emotional connections, this iconic location presents a unique and powerful platform for delivering impactful advertising campaigns. As Shibuya Crossing continues to be a symbol of modernity and excitement, it remains an alluring destination for brands aiming to leave an indelible mark on the hearts and minds of consumers worldwide. Send Sovereign Ad your request for proposal for this intersection.