Iconic Crown Jewels of Advertising
Procure an iconic symbol of your brand to make a household name…
Tokyo Japan rooftop billboard advertising- Sovereign Ad agency can search for available prime billboard space around Japan for a 5 year term or more in any major city.
The most impactful media
Tokyo rooftop billboards possess an unquestionable and striking quality, encapsulating the essence of architectural brilliance while providing captivating canvases for corporate branding. These elevated advertising platforms have acquired a coveted and passionate following among corporations that aspire to make an indelible impact on the public's perception.
What distinguishes Tokyo rooftop billboards is their ability to mesmerize and inspire onlookers. Positioned atop towering structures, these billboards offer an unparalleled viewpoint that commands the attention of passersby and spectators alike. Illuminated by the vibrant city lights, they generate an otherworldly atmosphere that elevates the advertisement itself into a work of art.
The allure of Tokyo rooftop billboards lies in their capacity to captivate a wide-ranging audience. Nestled within the bustling metropolis, these billboards become focal points for both residents and tourists, capturing their collective imagination and sparking engaging discussions. Their larger-than-life presence and strategic placement in prominent locations ensure maximum visibility, guaranteeing that the conveyed message reaches a broad spectrum of individuals.
For corporations, securing a Tokyo rooftop billboard is akin to acquiring a prestigious trophy! These spaces offer unparalleled exposure and prestige, transforming brands into household names. By occupying these prime advertising real estates, corporations can leverage the captivating allure of Tokyo's skyline, imprinting their identity upon the city's collective memory and cementing their position as industry frontrunners.
In conclusion, Tokyo rooftop billboards possess a unique blend of irresistible charm and desirability, enchanting and captivating viewers who become enamored. They serve as enduring testaments to the immense power of effective advertising, casting an enchanting spell upon the urban landscape and etching themselves into the collective consciousness of a captivated audience, with a lasting impact that endures throughout a lifetime.
About Sovereign Ad icon billboard procurements:
Sovereign Ad specializes in delivering exceptional rooftop billboard advertising solutions specifically tailored for multinational brands seeking to make a significant impact in Japan. With 16 years of unparalleled expertise in the industry, our name has become synonymous with excellence and innovation in procuring and providing premium rooftop billboard spaces.
Our services include offering multinational brands exclusive access to highly sought-after rooftop billboard advertising spaces throughout Japan. We understand the unique needs and aspirations of global brands, and we strive to ensure that our clients' messages reach their target audience in the most impactful and iconic way.
Our expansive sources of advertising spaces encompasses various formats, including rooftop billboards, to create visually captivating and attention-grabbing campaigns. These prime advertising locations provide an elevated vantage point, allowing multinational brands to maximize their exposure and leave an indelible mark on the public consciousness.
With meticulous planning and strategic placements, we hope that your brand's message will be showcased in iconic areas such as bustling city centers, major business districts, and popular tourist destinations. From Tokyo Station and Ginza to Shibuya Crossing and beyond, our expertise covers a wide range of prime locations.
Our team consists of native English speakers with extensive experience in the international advertising industry in Japan. This ensures effective communication and seamless collaboration, allowing us to fully understand your brand's objectives and create tailored a rooftop billboard that resonates.
Additionally, we offer a hassle-free experience by providing a range of payment options through major international currency exchange facilities, making transactions in your preferred local currency simple and convenient.
When it comes to rooftop billboard advertising in Japan, Sovereign Ad stands as the premier choice for multinational brands. We are dedicated to delivering exceptional solutions that elevate your brand's visibility, captivate your audience, and establish your presence as an industry leader in the Japanese market.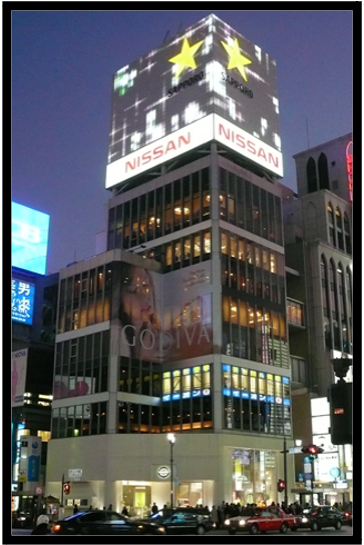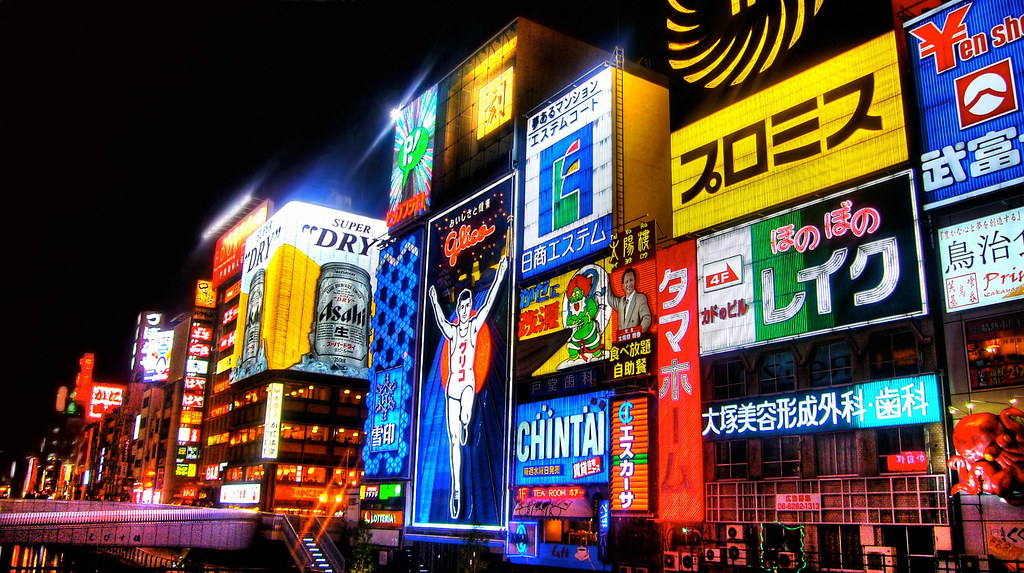 Static roof boards: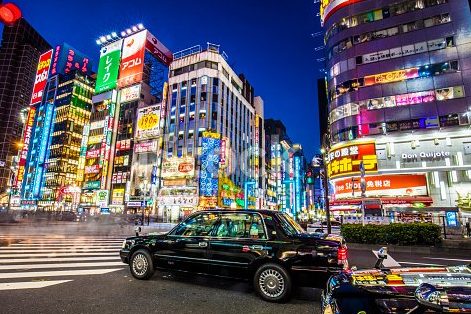 ENVISION WHAT IT WAS AND WHAT IT CAN BE…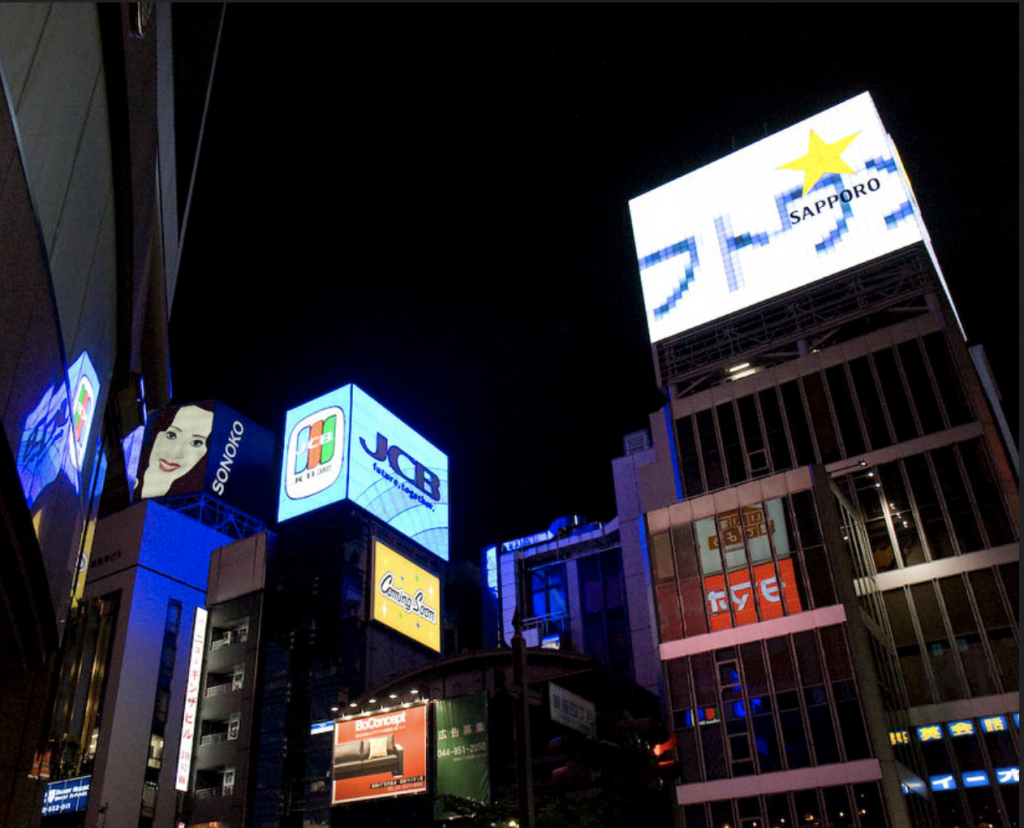 Tokyo Japan rooftop billboard advertising inquiries for all markets :