Taipei arena mega LED advertising space!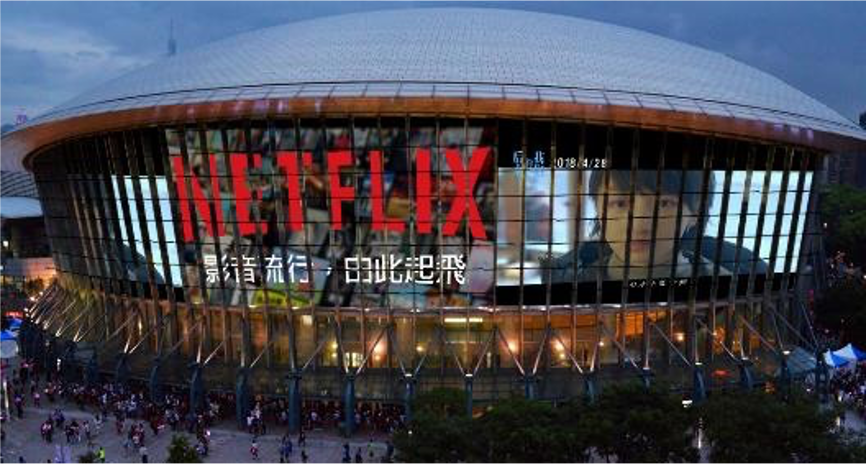 Taipei digital billboard DOOH LED vid demo´s
Design layout sample:
Designs:
Estimated booking rate for the Taipei digital billboard DOOH LED at Taipei Arena…
If you were looking for a Taipei digital billboard/DOOH LED to make an impact well you found it. Compared to other large digitals in the region, this one is impactful and affordable. Sovereign Ad offers various OOH and LED signage around Taiwan, see our main page for more.
Contact our agency through our RFP form
About the DOOH at the Arena
Taipei Arena, located in the heart of Taipei, Taiwan, is a state-of-the-art multi-purpose indoor arena that serves as a premier venue for sports, entertainment, and cultural events. Spanning an impressive area of 34,185 square meters, the arena is a modern architectural marvel and a significant landmark in the city.
The Taipei Arena boasts a seating capacity of approximately 15,000 spectators, making it one of the largest indoor arenas in Asia. Its design combines functionality with aesthetic appeal, featuring a striking elliptical-shaped roof that resembles a dragon's back, symbolizing strength and energy. The arena's exterior is adorned with glass panels that allow natural light to flood the interior, creating a vibrant and welcoming atmosphere.
The facilities
The arena is equipped with cutting-edge facilities and amenities to cater to a wide range of events. It has a spacious main arena, which can be transformed to accommodate various activities such as basketball, ice hockey, concerts, exhibitions, and international conferences. The flexible seating arrangement allows for excellent visibility and ensures an immersive experience for attendees.
The Taipei Arena is renowned for hosting numerous high-profile events, including international sports competitions such as the 2009 Summer Deaflympics and the 2017 Summer Universiade. It has also welcomed some of the world's biggest music acts, from global pop stars to legendary rock bands, drawing in crowds from across Taiwan and beyond.
In addition to its sporting and entertainment functions, the Taipei Arena serves as a cultural hub, promoting local arts and cultural events. It houses a dedicated performance hall that hosts theater productions, classical music concerts, and traditional performances, showcasing Taiwan's rich cultural heritage.
The arena's strategic location in the heart of Taipei makes it easily accessible via public transportation, with nearby MRT stations and bus stops. Surrounding the arena, visitors can find a plethora of dining options, shopping malls, and hotels, ensuring a convenient and enjoyable experience for attendees.
Overall, Taipei Arena stands as an iconic symbol of Taipei's vibrant and dynamic spirit. With its state-of-the-art facilities, diverse event offerings, and commitment to promoting sports, entertainment, and culture, it continues to be a beacon of excitement and community gathering in Taiwan's capital city.