You have to admit, Thailand has some of the biggest billboards, walls and building wraps in the world! Thailand could very well take the title for this. We now present to you the Baiyoke Hotel vertical wall. Situated not far from Phaya Thai Airport link.
This wall space towers from high above, and indeed is visible from a few miles away! BMW seems to be up there most of the time especially for the "Joy is BMW" campaign. But it's not locked down and is only available from time to time.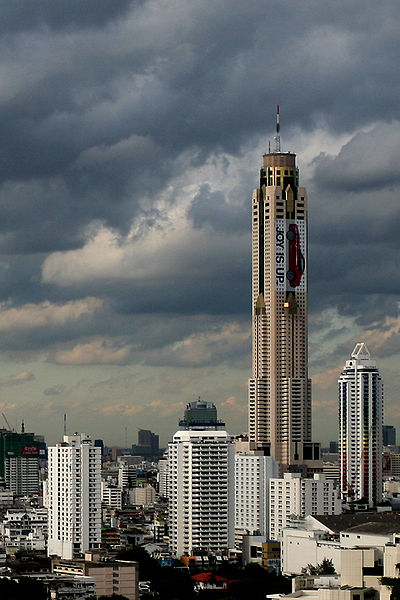 This media space will run you about 11 million THB + 7 VAT, term is a 6 months contract.